---
Minneapolis bike lanes --
11th Street South
John S. Allen
11th Street S. in Minneapolis, Minnesota is one-way and has a rather conventional bike lane adjacent to parking on its right side. I followed a Minneapolis meter minder as he went about his work.
---
11th Street S. in Minneapolis, Minnesota.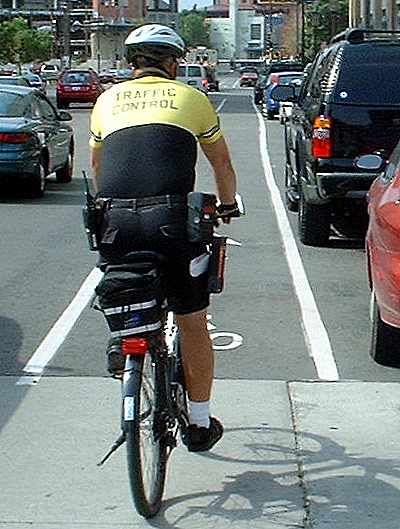 ---
As a bus overtook him, he shied away to the right.
---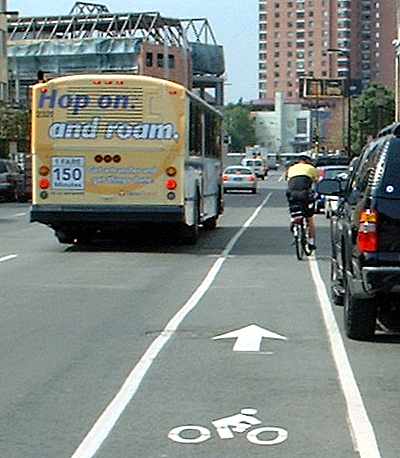 ---
He stopped and began writing out a parking ticket, but the driver returned and they had a conversation.
---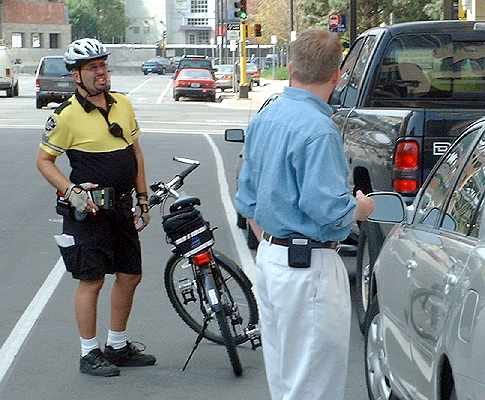 ---
Then he rode on, still in the door zone, as another bus overtook him. In the background of the photo, the bike lane jogs to the left in the intersection. The left line of the bike lane is discontinued about 50 feet short of the intersection. A car is turning across the bike lane into a cross street, without merging first.
---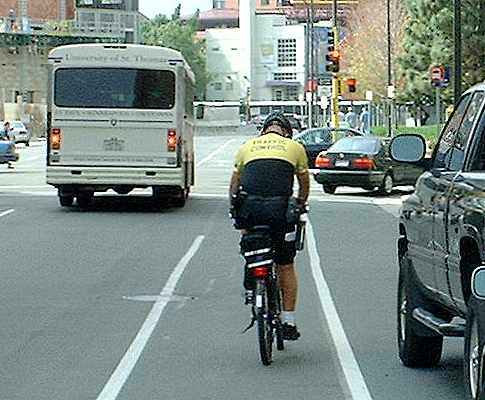 ---