Top: Home Page
Up: Table of Contents
Previous:
Next:
---
MASSACHUSETTS
IMPROPER USE OF
RUMBLE STRIPS
Rumble strips are being installed where there is too little recovery area for them to be effective, and where they force bicyclists into line with motor traffic.
---
Rumble strip looking east just east of the French King Bridge
across the Connecticut River, on Route 2, a very important
bicycling connection. Not enough room to ride to the right
of the rumble strip.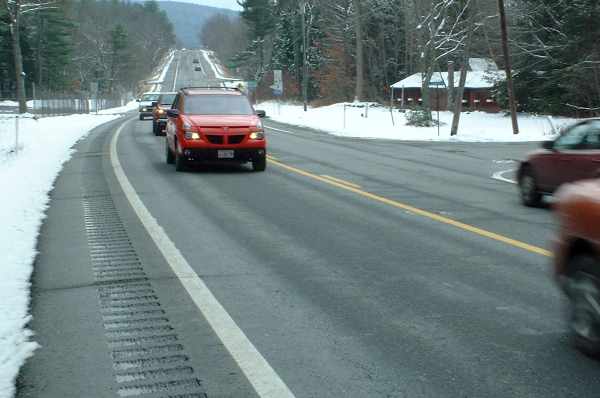 ---