René Menard was a French Jesuit missionary who worked in the Great Lakes region of North America among the Hurons, Algonquins and Iroquois. He was one of the first Europeans to set foot in many of the places he visited.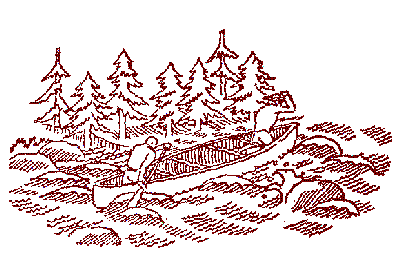 The biography of Menard published here casts light on an underappreciated segment of the history of the Great Lakes region, and is among other things a chronicle of epic canoe voyages.
The author is Alexander M. Stewart, who undertook some of them himself and writes of them with unusual insight and sensitivity.
The editor's and author's prefaces describe the scope of the book, the author, and the perspective from which he wrote.
This Web edition includes the unabridged text and all illustrations, corrections from the author's personal copy, and new material including an editor's preface, a bibliography, and a section for readers' comments and reviews.