Right: Slider and front wheel assembly which came off.

Below: stanchions with end plugs in place. Dull appearance is due to flaking of chrome plating.
---
Components from inside left stanchion:
elastomer donut, failed top-out washer, end plug. Note
wear and sheared appearance of washer hole.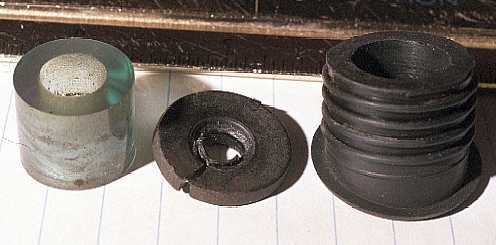 ---
Close-up view of bolt head inside slider,
showing Allen-head fitting.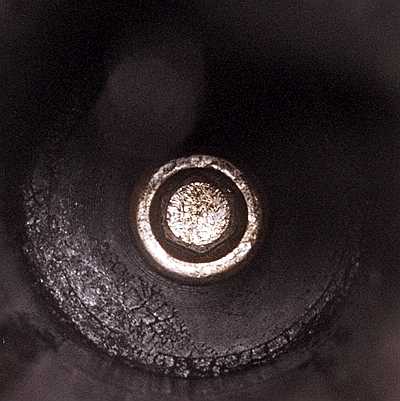 ---
Panel from May 2000 Toys 'R' Us flyer
promoting Pacific bicycles with suspension forks
that may have the same problem